On our retreats, we care about all aspects of well-being. Art is an important part of that. On our last retreat Lilli, a musician and songwriter, shared her songs, thoughts, and beautiful energy with us.Lilli was born in Germany, grew up in Switzerland, and now found her home in Ericeira, the home of our Offline retreats in Portugal.
Interview with Lilli Doblin

A talented musican sharing her art on our last retreat in Portugal.
Photo credits: Maximilian Salzer and Sophie Nawratil
Thank you, Lilli, for being part of our last retreat. Please briefly describe your journey as a musician and songwriter.
Thank you for having me!
My journey as a musician began in my early childhood while singing, dancing, and playing on pots and pans with my mother. Then, I got deeper into classical music by playing the violin and singing in a choir. Music was my way of expressing emotion and joy, so I started verbalizing them by writing and sharing songs. Some years later, after having sung in an indie band and different projects, I started studying classical singing but quickly realized that I didn't want to be put into a box. Since then, my journey as a solo singer /songwriter has been growing, and I want to create moments of emotion and joy for the people around me.
Photo credits: Maximilian Salzer and Sophie Nawratil
Where do you find inspiration?
My inspiration comes and goes through human interaction, pure reactions, or small moments in life that don't seem important but trigger so much more than we think.
Photo credits: Maximilian Salzer and Sophie Nawratil
How was the experience of sharing your art on our offline retreat?
The energy at the offline retreat was genuine and pure. Everyone seemed to be fully themselves, present in the moment or lost in their own ongoing journey of feelings. It was a pleasure and so fulfilling to watch them absorb the sound and the words of the music. It seemed like a space was opened and everyone was ready to take part in it. I enjoyed every minute!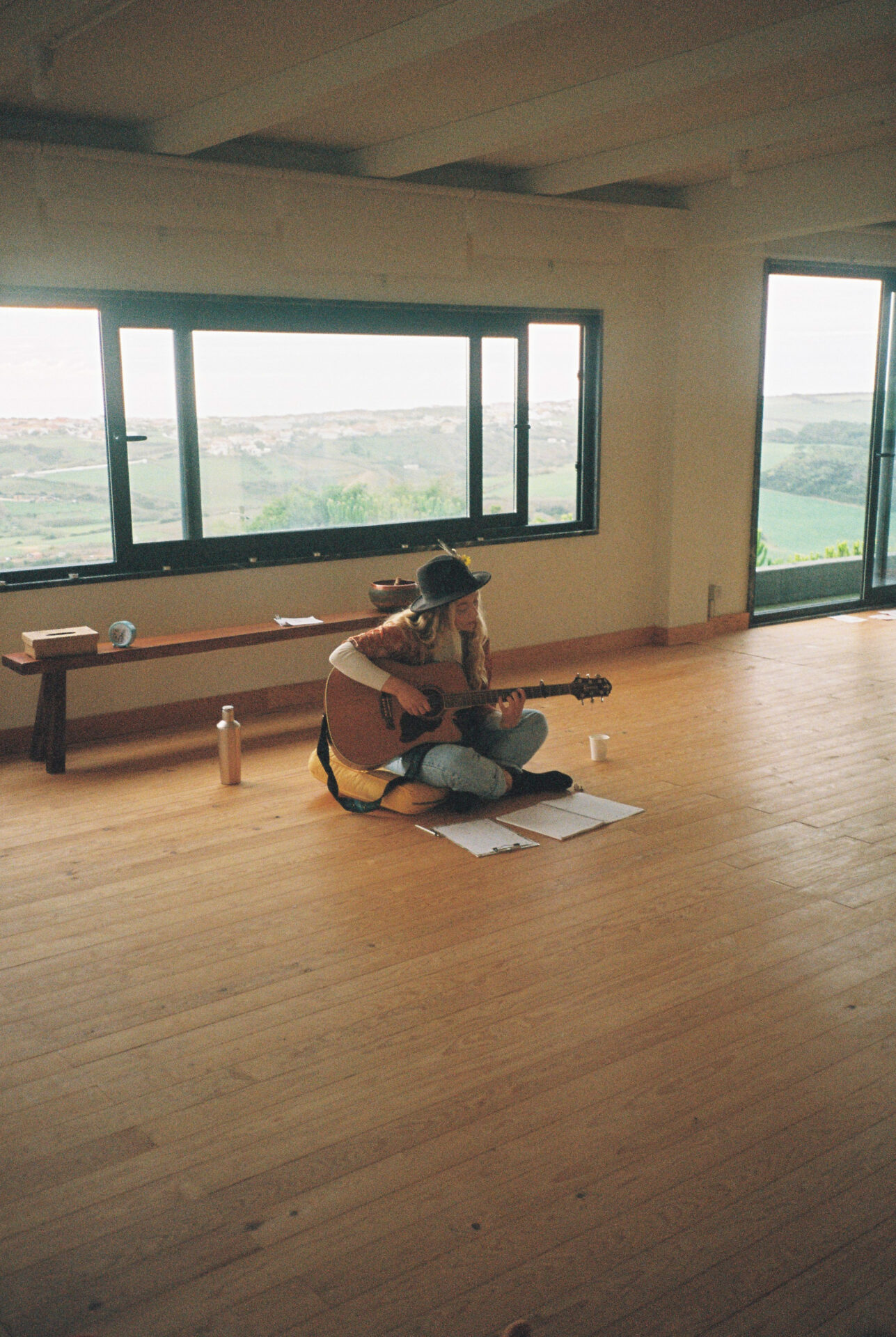 Photo credits: Maximilian Salzer and Sophie Nawratil